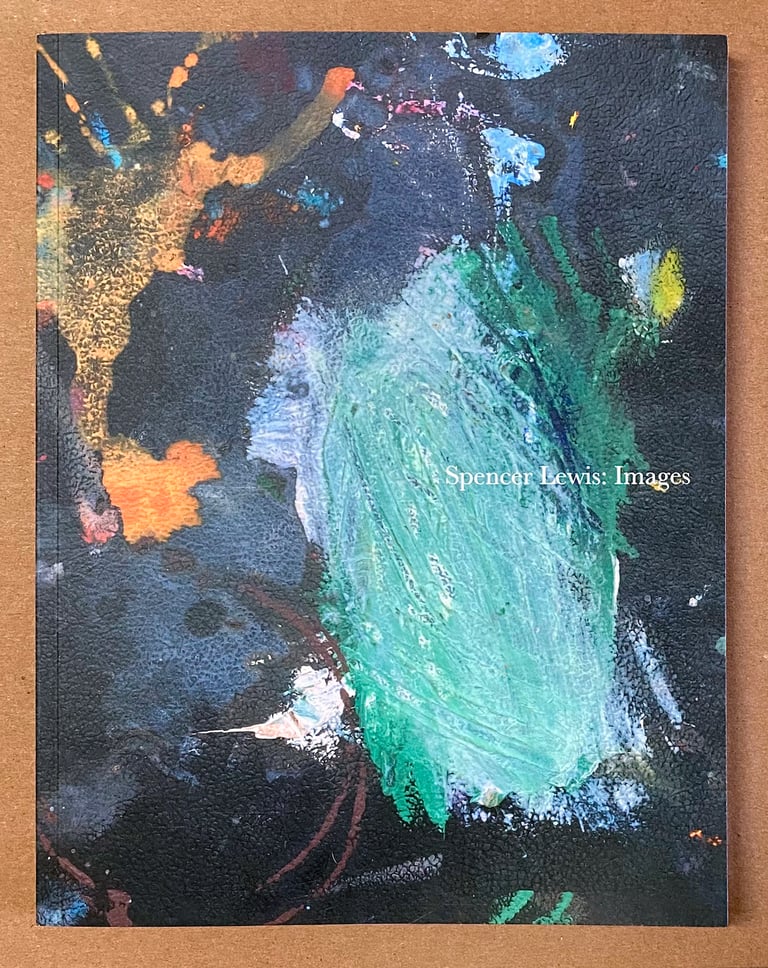 This book edition was conceived as a facsimile of a unique sketchbook by Spencer Lewis, which was formed in the wake of a studio water leak. Initially blank and only meant to protect and absorb moisture from various digital prints integral to Lewis' painting process, its white pages accidentally took on inky patterns and effects. In reaction, he made notational drawings onto the prints and sketchbook pages as one picture on each spread. Akin to his paintings, you see Lewis additively recording connections and material contrasts in each iteration; he allows his sources to be at once elevated and debased, a paradox implied and embedded in his painting process.
Limited edition artist book
Edition of 100
Each book signed and numbered
Softcover, perfect bound
Full color digital printing, all pages color
8 1/2 x 11 inches
228 pages

Concept: Spencer Lewis
Design: XVXV, Los Angeles
Photography: Robert Wedemeyer
Printing & Binding: Typecraft
Book © 2021 XVXV, Los Angeles
All artwork © Spencer Lewis
Printed in Los Angeles
ISBN: 979-8-9851903-1-1
ALL SALES ARE FINAL
Email shop@xvxv.us to add your name to the list for future releases.